Research
Book Project
Negotiating Globalization: The Political Economy of Global Sectoral Trade Agreements in Information Technology, Telecommunications, and Finance
Why and how do multinational corporations expand overseas? This project examines industry alliances and institutional design of trade agreements. I show how firm connectedness affects the scope, depth, and membership of sectoral agreements. Each empirical chapter examines the trade negotiations in the IT, telecommunications, and financial services industries. By analyzing multi-country, single-issue agreements, I show a clear pathway and mechanism through which firms utilize trade institutions to better serve their large corporate clients. This study provides a framework with which to understand trade negotiations and raises new questions for scholars.
Work in Progress
"
Financial Connectedness and Restrictive Liberalization
"
"Financial Crisis and Trade in Financial Services: Nesting Mega-FTAs in GATS"
"Financial Crisis and the New Global Economic Governance of the WTO and the IMF"
"Institutional Resilience and Obsolescence of International Economic Institutions"
"Firm connection: Information Exchange in Firm Networks and International Economic Policies"
Powered by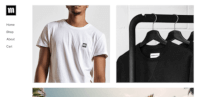 Create your own unique website with customizable templates.